Missions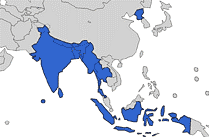 To strengthen the capability of developing countries for sound chemicals management.
To be a reliable source of information on chemical safety and chemicals management in general, including information on Multilateral Environmental Agreements such as the Basel Convention, Rotterdam Convention and Stockholm Convention.
To provide basic cost-free advice in a timely fashion on issues related to Chemical Safety and Chemicals Management.